News & Events
This Week in IDEA | November 29, 2012
Our eNewsletter, This Week in IDEA, keeps you informed with the latest news and education about IDEA, our solutions and services, and our customers and partners. IDEA's knowledgeable staff and other contributing writers share insights, resources and special offers to help you Unleash the power of e. Subscribe now to receive This Week in IDEA in your email inbox every other Thursday and add our RSS feed to your reader.
Contents
Subscribe to This Week in IDEA
IDEA Releases Supply Chain Analytics Tool for the IDW: Request a Demo Today
New tool empowers manufacturers to evaluate and improve product data­ quality from a distributor's perspective
You may remember we featured a sneak peek of this tool in an earlier issue, and Supply Chain Analytics is now officially released. You can email to learn more and/or request a personal demo to find out how your product data stacks up.
Supply Chain Analytics is a tool that evaluates a manufacturer's product data in the Industry Data Warehouse (IDW) based on guidelines and best practices developed by the IDEA Industry Standards Committee (ISC).
"We want to empower manufacturers to measure and improve the quality of their product data and encourage them to provide more robust content to their trading partners. This new tool goes beyond the traditional data validation rules and helps answer the question, 'is this data useable?' And if not, the manufacturer can drill down to find out why and correct the specific errors at their source," said Bob Gaylord, President and CEO, IDEA.
Supply Chain Analytics provides a quantitative assessment of each manufacturer's product data in the IDW based on critical fields that have been selected and weighted according to their importance to distributors. The manufacturer's "scores" will be private and only available to them upon secure login.
The tool has multiple views which can be used by individuals with different roles within a manufacturing company. Users can access an executive summary dashboard, drill down to pinpoint specific data quality issues, and export the errors so that they can fix the core problem in their business system.
Rockwell Automation is the first manufacturer to leverage Supply Chain Analytics throughout their business. Hundreds of Rockwell product managers around the globe are now using the tool to proactively monitor and improve their data quality.
To learn more about this new tool, please contact or request a personal demo.
Tags for this post: idw manufacturers rockwell automation supply chain analytics
Request New Webinar about iConex On-Demand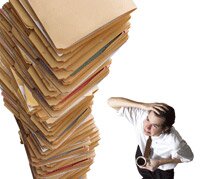 The last live webinar "iConex: Capture. Transform. Deliver." is now available on-demand. To receive the video recording, please send your request and you will receive the link via email upon approval. The presentation is also available to download and share on .
View the webinar to learn how IDEA's iConex solution combines an innovative text-to-EDI solution with the Industry Data Exchange (IDX). This integrated application enables you to automate order management with trading partners that are not EDI-capable while leveraging the existing systems, processes and people you already have in place. The webinar includes a demo of iConex to show how it can help lower your operational costs, maximize ROI and improve customer service.
Twitter highlights from the webinar:
Mark Toffoli, ecmarkets: Companies like experience over 50% cost reduction by using EDI services like iConex #IDEAwebinars
In comparison, the cost of EDI is 6% the cost of manual processing per research from IBM Smarter Commerce. #IDEAwebinars
Use fully-automated order processing to save 30% in cycle time improvements and 5-10% in customer service levels. #IDEAwebinars
Please comment on this post or (Don't forget to mention us and use the #IDEAwebinars hashtag!)
Tags for this post: edi idx webinars iconex ecmarket
Highlights from Electrical Contractors Technology Survey
Content courtesy of NAED­­
­­
NAED recently conducted a ­co-branded survey with the Independent Electrical Contractors (IEC) Association and the National Electrical Contractors Association (NECA) to gather data about how electrical contractors use technology. The survey results are now available on NAED's Strategic Technology site.
The survey can be used by electrical distributors to create more value for electrical contractors, make the supply chain more efficient, and reduce costs for all parties involved.
Survey questions encompassed five general categories:
Online Business Activities
Important Website Features
Searching for Electrical Products Online
Use of Mobile Technology
Demographics
While individual responses are confidential, 77% of respondents are 45 or older and 65% of respondents have more than 25 years' experience in the industry.
Highlights:
Over 90% of electrical contractors go online to search online product catalogs, research products & applications, and check prices and/or request quotes.
68% of electrical contractors use a supplier's website to obtain information needed to do their jobs either daily, monthly or weekly. 32% rarely or never use a supplier's website.
Availability of product specification sheets, easy website searching, technical drawings, online catalog(s), and current price ranked as the most important website features in enabling electrical contractors to easily accomplish their job.
View more survey results from NAED>
Tags for this post: naed technology contractors ebusiness survey iec neca
Highlights and Resources from eCommerce #tEDChat
Thank you for joining us on Twitter for the #tEDChat on eCommerce a few weeks ago! IDEA was the guest moderator and we really enjoyed hosting the discussion with NAED and hearing from all the participants on how eCommerce will impact the industry and trade partnerships.
Read a full recap of the Twitter #tEDChat on Storify.com>­
­
Tags for this post: naed ted magazine social media twitter ecommerce