News & Events
This Week in IDEA | October 26, 2012
Our eNewsletter, This Week in IDEA, keeps you informed with the latest news and education about IDEA, our solutions and services, and our customers and partners. IDEA's knowledgeable staff and other contributing writers share insights, resources and special offers to help you Unleash the power of e. Subscribe now to receive This Week in IDEA in your email inbox every other Thursday and add our RSS feed to your reader.
Contents
Subscribe to This Week in IDEA
Next Live Webinar – iConex: Capture. Transform. Deliver.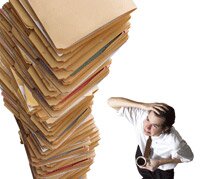 ­­Do you find that many of your trading partners lack the financial and technical ­resources to conduct electronic data interchange (EDI)? Do errors from manual order entry and slow order cycles add cost to your business? Would you like to convert high-volume manual order customers to an automated process?
IDEA's next live webinar is "iConex: Capture. Transform. Deliver." and will be held on Thursday, Nove­mber 8th. During this webinar, we'll show you how IDEA's iConex ­ solution combines an innovative text-to-EDI solution with the Industry Data Exchange (IDX). This integrated application enables you to automate order management with trading partners that are not EDI-capable while leveraging the existing systems, processes and people you already have in place. The webinar will include a demo of iConex to show how it can help to lower your operational costs, maximize ROI and improve customer service. Experts will be on hand to answer your questions.
Webinar: iConex: Capture. Transform. Deliver.
­­Dat­e: November 8, 2012
Time: 2:00pm – 3:00pm ET
­Speakers: Mike Wentz, VP Marketing & Operations, IDEA and Mark Toffoli, Director of Sales, ecmarket
Find out more and sign up now>
The last live webinar "Next Generation Data Sync: The Data Management Platform (DMP)" is now available on-demand. To receive the video recording, please send your request and you will receive the link via email upon approval.The presentation is also available for download from .

Twitter highlights from the webinar:­­­
Thanks for helping create and test DMP! ­
DMP response feature gives manfs. specific info about what needs correcting so your products can go to market faster.
DMP lets you know which data attributes are required by your diff. trading partners like the IDW, GDSN, Walmart, Lowe's, etc.
3 ways to get product data into DMP: 1) Enter thru user interface 2) Upload into app 3) Connect your backend system to DMP
Samer : the DMP does a lot of the heavy lifting so we can focus on getting more product data out in real time.
Once you publish product data in the DMP, you're done! The system will communicate it to all your trading partners
Top challenges manf. face when responding to product data requests: 57% say coordinating internal efforts & reformatting data
Samer speaking about the DMP . Automation is how we ensure all data in the DMP is complete & accurate.
Please comment on this post or (Don't forget to mention us and use the hashtag!)
Tags for this post: cooper industries dmp webinars iconex ecmarket
Myth vs. Reality: IDW Fast Facts for Canada
­
­Content courtesy of InfoElectro

In the fall issue of Electro-Federation Canada's (EFC) publication, InfoElectro, you'll want to check out the feature article about the common misperceptions many Canadian companies still have about the IDW with some clarifications about each. Plus Kevin Mallory, VP and General Manager of Hubbell Canada LP and Marc Hurtubise, Innovation and Technology Services Manager, Ideal Supply share their perspectives of the IDW in the Point of View section. Read this article in our Trade News section "Myth vs. Reality: IDW Fast Facts for Canada."
We've started a discussion on the EFC LinkedIn group, "" so that you can voice your opinion too. The insights you share could be the extra push a company needs to take action and make this a priority at their company. If you can't access the discussion, request to join the EFC LinkedIn group or comment on this post directly. Distributors: What else besides Canadian pricing and French descriptions do you need to sell in Canada? How would accessing all your suppliers' product data from the IDW impact your business? Manufacturers: how is your company approaching this challenge? Are you already providing Canadian product data to the IDW or have plans to provide it in the future?
Tags for this post: idw canada efc
2013 Early Bird Forum Sponsor Opps & More 2012 Resources
­The 2013 IDEA E-Biz Forum will be held September 25-27th in Orlando, FL at the Hilton Orlando Bonnet Creek. The support of our sponsors in making this event possible for our attendees benefits all in the electrical channel by nurturing partnerships, innovation and collaboration. If you sign up as a sponsor or exhibitor by the end of the year, you'll receive half off an additional registration for your company (no payments until 2013 upon request). Download the Early Bird Sponsor/Exhibitor Form>
More reasons to sign up early:
Speaking opportunities – Gold level and above (limited space available)
Extended visibility on Forum website
First choice of sponsored event
The Executive Partner and Premiere sponsorship levels are available on a first-come, first-serve basis (3 total). More about sponsorship benefits>
For questions, comments and personal service regarding sponsoring or exhibiting, contact Kari Thomas at or .
Browse the 2012 Forum Resources Page for presentations, photos and videos from the event. New videos and photos have been added this week!
"ReUnite. ReThink. ReCharge." to Paint a Colorful Future - Bob Gaylord, IDEA
­
Executive Panel - Drawing a Line of Sight from E-Biz to the Corner Office
Please email or connect with us on social media sites if you have additional Forum resources to share.
Tags for this post: ebiz forum sponsors exhibitors
Tips and Best Practices for Vendor Managed Inventory (VMI)
­­
­­In a previously published MDM.com ­­interview, Thomas A. Kozak, president of Pan-Pro LLC stated "Vendor Managed Inventory (VMI) is eliminating work, not automating it. And VMI is giving our teams the tools to do their functions better, not just to do what they have been doing faster." We've put together some resources to help you figure out how you­r company can benefit from VMI to eliminate waste and work.
Vendor Managed Inventory 101
Get your feet wet with posts by two VMI service providers introducing the concept. Datalliance, an electrical industry provider, illustrates how processes improve and specific goals are achieved through the use of VMI. Trade Gecko, serving the small and medium enterprises in wholesale, provides a straightforward explanation and outlines some risks and best practices. Read the Datalliance post> ­ Read the Trade Gecko post>
Vendor Managed Inventory: Benefits of a Transit Supply C­hain Network Realized
This article thoroughly discusses the various steps and initiatives Neopart undertook when implementing VMI in the transportation industry. The best practices shared can be applied to your industry and cover everything from developing performance indicators at the start to an analysis of post-launch benefits. Read the metro-magazine.com article for manufacturer tips>
Streamline with VMI
An oldie, but goodie. In this tED magazine article, Joe Hart, Director of Purchasing and Material Management at Kirby Risk Electrical Supply, shares how VMI implementation increased the company's efficiencies and productivity. According to Kirby Risk, VMI supports the most efficient supply chain model and increased their inventory visibility so that inventory quality is at an all-time high and relationships with suppliers such as Hubbell, Ideal, Siemens, and Thomas & Betts are optimized. Read the article on tEDmag.com for an electrical industry perspective>
Tags for this post: ted magazine kirby risk datalliance vmi mdm.com
New Professional and Synchronization Customers
New IDW Customers
Dimplex North America Limited is a global manufacturer specializing in electric heating and offers a range of residential, commercial and industrial products. A member of the Glen Dimplex Group, Dimplex entered the North American market by acquiring heating brands – Electromode, Sentinel, Chromalox and Westcan. Recent innovations include patented electric flame technology used in fireplace and specialty fireplace products. They will be using the Industry Data Warehouse (IDW) to syndicate product data with their distributors. Find out more at www.dimplex.com.
Madison Electric Company is an independently owned electrical distributor and recently became a customer of the IDW to obtain product data from their suppliers. Serving the Southeastern Michigan area, Madison has 11 locations throughout the area providing solutions for control and automation, commercial lighting, HVAC, wire/cable/cable assemblies, construction/lighting project management, commodity management services, and electronic connectors. Find out more at www.madisonelectric.com.
ProSoft Technology is a manufacturer specializing in communication solutions compatible with large automation suppliers' controllers such as Rockwell Automation and Schneider Electric. Serving the building automation, oil & gas, power, packaging, water/wastewater and wireless industries, ProSoft's communication interface module products aim to link various automation products seamlessly as if they were from the same supplier. They will be using the IDW to provide product and pricing data directly to their distributors and partners. Find out more at www.prosoft-technology.com.
New DMS Customer
Mizco International, Inc., a manufacturer of consumer electronics, became a new Data Management Service (DMS) customer on October 19, 2012. Mizco produces mobile accessories, power supply solutions, and travel-related products through their brands Cellular Innovations, DIGIPOWER, and iEssentials. A supplier to the Global Data Synchronization Network (GDSN®) and already an IRD CERICOMX® user, Mizco will use DMS to leverage IDEA experts to manage the data synchronization process to ensure compliance with GDSN® standards and meet deadlines from demand-side mandates. Find out more at www.mizco.com.

New IRD CERICOMX® Customers
As a 1SYNC Data Pool On-Board Solution (OBS) partner, IDEA implements suppliers that subscribe to the 1SYNC data pool using the IRD CERICOMX® Data Synchronization Platform. IDEA was recently assigned 25 suppliers:
SSB Holdings, Inc.
Textrade, Inc.
Kozlowski Farms
CESS USA Co.
Aussie, Inc.
Midwood Distributor
Loew-Cornell, Inc.
These companies will be trained to use IRD CERICOMX®, an online catalog that suppliers use to register product data with the GS1 Registry® and GDSN via the 1SYNC Data Pool. Suppliers also use this solution to publish product data to demand partners including retailers such as Lowe's and Walmart.
Tags for this post: customers madison electric products prosoft mizco dimplex