Location
Think value and convenience.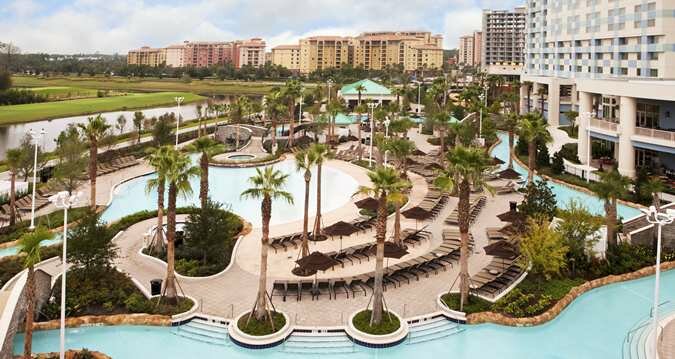 Hilton Orlando Bonnet Creek
Travel | Room Reservations | About Hotel

The IDEA E-Biz Forum 2013 will be hosted in Orlando, FL at the Hilton Orlando Bonnet Creek. Tucked away in an unspoiled nature reserve, the Hilton Orlando Bonnet Creek hotel is within the gates of Walt Disney World® Resort.
Airport and Travel
The Hilton Bonnet Creek is just 20 minutes from Orlando International Airport. A taxi ride from the airport is approximately $50 one-way per person. A bus service is approximately $20 per way per person.
Special rates and discounts:
Weather
The September average high and low is 90 F and 72 F degrees and an average rainfall of 5.76".
Attire
Business casual attire is recommended for attendees and business professional attire is required for presenters.
Room Reservations
Hilton Orlando Bonnet Creek

Orlando, Florida 32821

*Reference the IDEA E-Biz Forum Rate of $179 – all rooms must be booked no later than September 3, 2013!
Room rate details: All rates are subject to all applicable taxes at the time of stay. The current taxes are as follows: STATE: 6.5%; CITY OCCUPANCY: 12.5% and are subject to change.
Hotel cancelation policy: If you wish to cancel, please do so 3 days prior to arrival to avoid cancellation penalties.
Off-site hotel surcharge ($179): The off-site surcharge is applicable to any registrant who chooses lodging at a location off-site from the designated conference hotel. This charge covers the common room and function charges that would otherwise be paid through on-site lodging contract benefits. It is not applicable in the event that the conference hotel is in a proven oversold condition.
About Hotel
Admire the verdant 482 acres of nature preserve, or swim down the three-acre lazy river pool that winds through the grounds. Pamper yourself with a treatment in one of 22 rooms at the Spa by Guerlain®. Unwind with a relaxing facial, and cleanse the body with customized aromatherapy wraps.
Sample Italian recipes handed down through the generations at La Luce restaurant, or enjoy a healthy, hearty meal at Harvest Bistro, serving fresh ingredients in a relaxed setting.
Cycle through the green resort on a rented bike from the hotel collection or admire the scenery on the walking trail. Keep fit in the leading-edge fitness room, or cool off with a few laps of the pool.